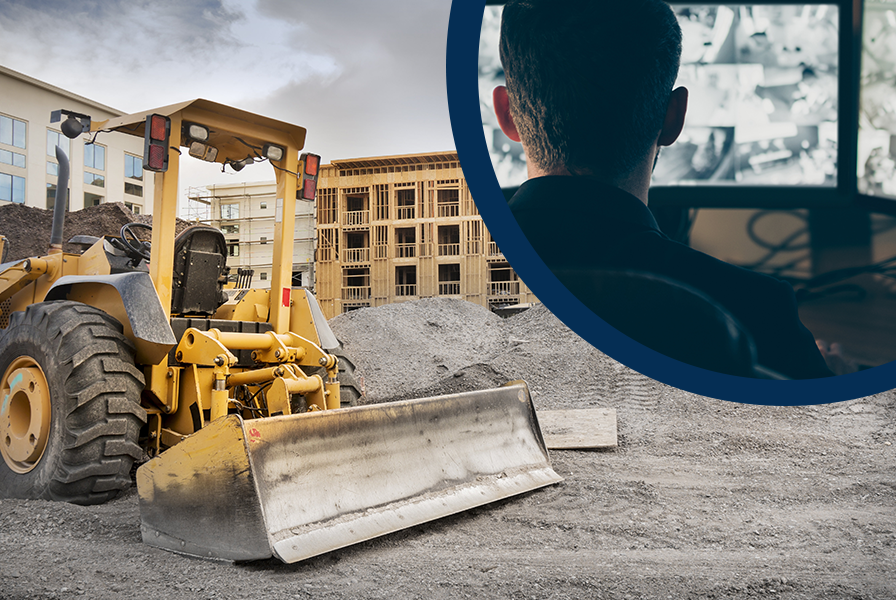 Construction site security is one of the first and most important concerns in the construction industry. The options for protecting sites are plentiful and can be complex. One of the most common options site managers or owners face is whether they should use video surveillance or remote guarding. Today, advanced live remote guarding solutions offer benefits beyond pure security. 
Here are the top reasons construction sites need live remote guarding.
Prevent Trespassing
Whether the intent is for general exploration or to commit a crime, preventing trespassing is extremely important. By nature, construction sites possess a multitude of "attractive nuisances" or man-made conditions that draw trespassers and that could pose a safety hazard. This includes things like large machinery to climb on, unstable walls, ditches, piles of dirt,  tools, materials, and more. Even if you do not own the site, the liability could be shared should someone get injured. Live video monitoring can let trespassers know that they are under surveillance and a description of them will be provided to law enforcement who has already been dispatched. 
Prevent Materials Theft
Theft at construction sites is at critical levels because of the steep incline of material prices.  For example, lumber's low supply and high demand have increased its price by more than 300% since April 2020. But that is just the beginning of the vulnerabilities. Appliances, power tools, other building materials, and heavy equipment are all targets for theft. And don't even get us started on copper theft. Remote guarding is the most proactive solution to theft. 
Stop Vandalism
With supply chain delays and deficits, getting the materials for construction projects is hard enough but trying to replace materials after vandalism is even harder and can be much more costly. No matter the level of severity of the vandalism, it impacts the project's budget in repairs, replacement, and delays. Remote guards keep vandals off the site so they can't do damage. 
Provide Access Control
Some sites need more control over access than others. Remote guarding solutions can provide highly-efficient remote guard access control solutions. 
Support for On-Site Guards
Many construction sites are in remote locations or may possess other challenges such as not having community support. This can put on-site guards at unnecessary risk. Remote guards can patrol dark areas, monitor the perimeter, provide information to the on-site guard, and provide critical communications with law enforcement. 
Recording Crime is Not Enough
Recording crime is not enough. Today's remote guarding is effective in preventing more crimes before they happen than any other solution. The solution also provides tamper-proof, time-stamped forensic evidence, job site activity logs, and more. 
Improving Construction Site Visibility with Eyeforce Remote Guarding 
Since construction sites hold millions of dollars in materials, tools, and equipment, theft is always a major concern. For a powerful theft deterrent, implement Eyeforce Remote Guarding, an advanced video surveillance system that includes night vision, sophisticated analytics, monitoring, and live audio intervention provided by crime intervention specialists.
About Eyeforce | Remote Video Guarding Texas
Eyeforce is a leading provider of remote guarding services. We offer customized solutions that include networked cameras, analytics, 24/7 monitoring, and professional crime intervention specialists that provide real-time audio intervention. Eyeforce remote monitoring exponentially increases security while decreasing security costs. Eyeforce can help you gain total control and situational awareness through proactive, not reactive, security solutions backed by video analytics. Our remote video monitoring services excel where traditional alarm monitoring companies fail.
Secure construction sites better. Call Eyeforce Today! 888–393-3672