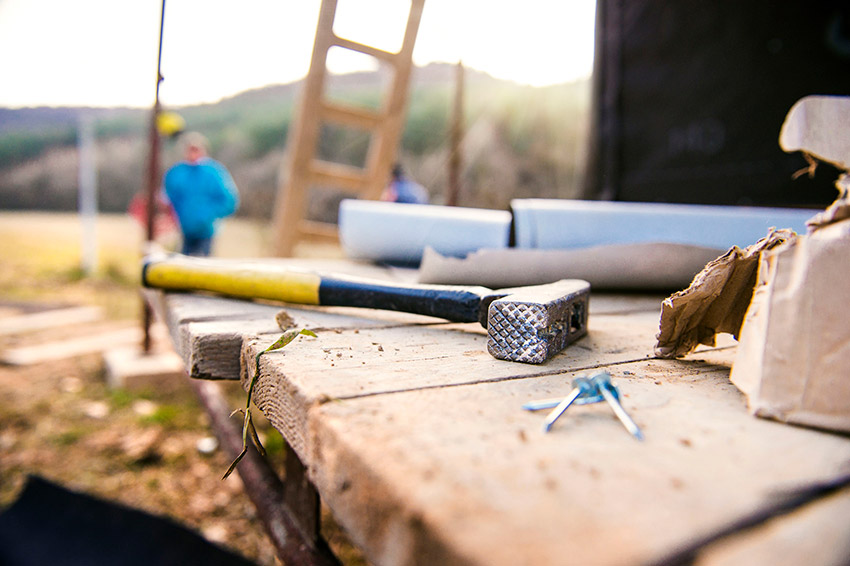 Crime is not a new concept at construction sites. After all, construction sites are filled with expensive materials, tools, heavy equipment, and other items of value highly desired by thieves. Sites are also highly susceptible to crimes such as fraud, vandalism, loitering, and even squatters. 
Now, there is an additional rising concern for construction site security– hate crimes.
Recently, work on the new 3.6-million-square-foot Amazon warehouse was halted after a piece of rope with a loop at the end was found draped over a beam. It was the seventh such display found at the facility since late April, reports said. The acts are being investigated as potential hate crimes. 
The first noose at the site was found and reported on April 27, followed by reports of five more ropes that looked similar to a noose. Unfortunately, the ropes were hung in an area without surveillance cameras, and because hundreds of employees from various companies traffic the area, there's been limited information on suspects or potential leads.
Why Work with Experts in Remote Guarding to Protect Your Site?
This incident highlights that no workplace environment is immune to hate crimes, and just how important it is to work with video security experts who take crimes of all types into consideration at the time of integration. An expert in remote guarding will be able to make the appropriate recommendations in technology and its application to ensure the entire site is properly protected.
Top Advantages of Remote Guarding at Construction Sites
Having a reliable video surveillance system is a great first step in protecting your construction site. However, without the addition of remote guarding, you are likely not getting full advantage of the system. 
Remote guarding utilizes video surveillance technologies and combines them with 24/7 monitoring and skilled professionals trained in crime intervention who are able to call down to potential perpetrators to intervene before crime happens. This takes your system from being a reactive technology to a proactive one. 
Here are just a few of the advantages of remote guarding:
Significant savings over standing guards or patrol

Excellent addition to enhance standing guard service

Remote guarding is not subject to distraction, intimidation, injury, or dishonesty

The entire site is equally protected at all times

No patrol patterns for criminals learn

Suspicious activity is identified immediately

Swift intervention 

Faster response times from law enforcement

Better intelligence
Whether you are concerned about the possibility of hate crimes or want to reduce other construction site crimes, Eyeforce is able to help.  Call now to get started! (888)-393-3672
About Eyeforce
Serving since 1998, Eyeforce is a nationwide video monitoring company offering a variety of monitoring services and specializing in surveillance of critical areas. Our remote video monitoring capabilities excel where traditional alarm monitoring companies fail.