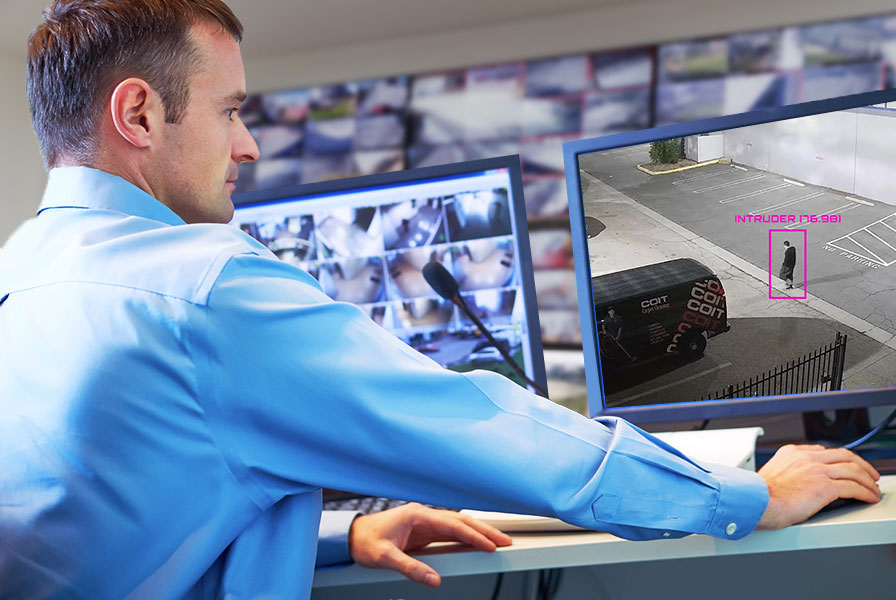 Security professionals strive to provide the most effective and cost-efficient solutions to their clients. Fortunately, with the rapid advancement of security technologies, security professionals have a wide range of options to meet evolving needs. 
While many end users have been content to implement what has been most familiar to them, recent world events have challenged many businesses to explore new options and put them to the test. This new need for increased security flexibility has helped accelerate the adoption of video guarding across many new vertical markets. 
If you are not already offering remote video guarding, there are some important reasons why you should. 
6 Reasons Security Dealers and Integrators Should Offer Remote Guarding 
With its shelter-in-place mandates and a quick dip in the economy, the pandemic forced many businesses to find creative and flexible solutions to overcome security challenges. Remote Guarding quickly rose to the top as a preferred offering. Here's why. 
Remote Guarding is Cost-Effective
Security customers today have increasing security needs but many are facing budget challenges. Remote Video Guarding turns every camera into a remote guard, covering the entire property with 24/7 live monitoring coupled with audio intervention. This offers considerable savings over on-site guards.
Security is More Necessary Than Ever
The current climate is more unpredictable than ever, and customers want some peace of mind knowing that their businesses would be protected should something happen. Remote Guarding offers a solution that provides protection and peace of mind and solves issues such as lone workers, parking lot escorts, gate access, and more.                                                                                                                       
Customers Want Flexibility
Few security solutions are comparable to Remote Video Guarding regarding flexibility. Remote Guarding has all the advantages of technology, like AI learning and no or low-light visibility paired with human intervention to provide intervention, escort, enforcement of safety protocols, and more.     
Customers Want Increased Security   
While customers want to reduce security expenditures, they do not want to sacrifice the highest levels of security. Remote Guarding satisfies both of those needs. Analytics continue to become more capable, and cloud-based analytic alternatives have become both more numerous and less expensive. Increased applications continue to provide more and more meaningful remote guarding opportunities.
You Strengthen Your Business Relationships
You strengthen your business relationship and create stickier customers by adding a valuable and highly-sought service to your service portfolio.       
Steady Revenue Stream   
While Remote Guarding provides a more cost-efficient solution for customers, it also provides a better investment of dealer time and a reliable revenue stream. As a dealer, you get to offer a premium service without on-site staffing or capital investment.   
The forced adoption of technology has led many to discover the many capabilities and advantages of remote guarding. If you are interested in adding remote video guarding to your service offerings, give Eyeforce a call today. 
About Eyeforce 
Eyeforce is a leading provider of remote guarding services. We offer customized solutions that include networked cameras, analytics, 24/7 monitoring, and professional crime intervention specialists that provide real-time audio intervention. Eyeforce remote monitoring exponentially increases security while decreasing security costs. Eyeforce can help you gain total control and situational awareness through proactive, not reactive, security solutions backed by video analytics. Our remote video monitoring services excel where traditional alarm monitoring companies fail.
Call Eyeforce Today! 888-393-3672