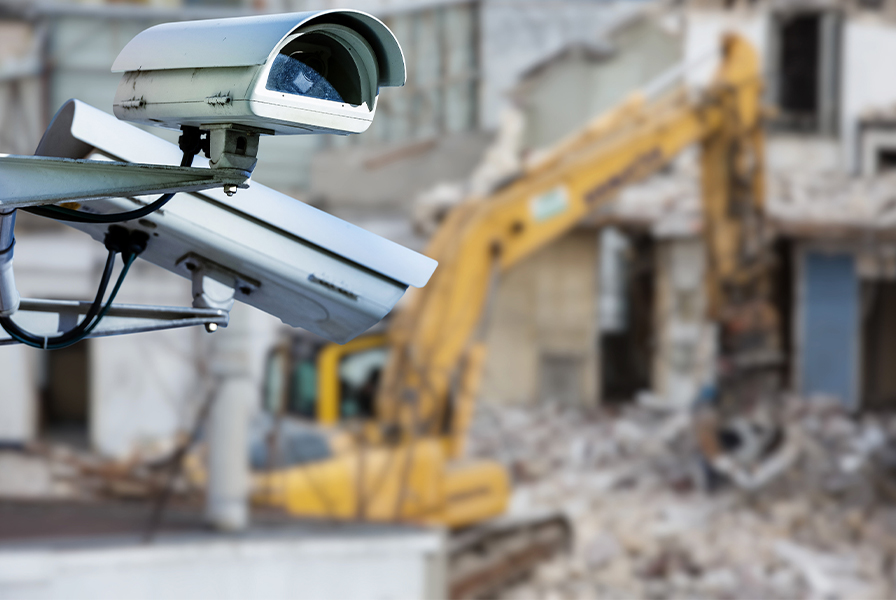 According to Forbes, CBRE, and others, supply chain challenges are not going away any time soon. Businesses of every type should be prepared to handle the lack of supply, price increases, and, unfortunately, the increased desirability of materials thieves. Theft has always been a problem at construction sites, but with an ongoing shortage of building materials, construction sites are seeing significant increases in its occurrence.
The overall cost of building materials continues to rise, making construction sites a prime target for opportunistic thieves. The National Association of Home Builders states: "Despite significant drops in framing lumber prices in recent months, overall building material prices have increased 19.4% during the past 12 months and 13% year to date. Steel mill products prices climbed 10.8% in July, following a 6.2% increase in June. The pace of increases has accelerated each of the last two months, and prices have climbed 108.6% over the past 12 months and 87.6% in 2021 alone."
The Problem of Theft at Construction Sites
Whether large or small-scale, theft of any type creates huge problems at construction sites. With metal prices soaring, a thief may come to the site and grab $200 worth of copper when resold but cause thousands of dollars in damage in the process or ripping it out of structures. 
While the price of lumber is coming down, wood products remain difficult to get, especially in larger quantities. This means that theft of any amount can delay construction for weeks, increasing costs. 
There are other problems as well. Sites with big equipment are the targets of catalytic converter theft. Equipment theft is such a prevalent problem that the National Equipment Register (NER) and National Insurance Crime Bureau (NICB) estimate losses to construction companies between $300m and $1b annually.
These losses are felt in the form of lost materials and construction equipment, delays, the increase of insurance premiums, and the time it takes to replace stolen items already in short supply.
Furthermore, construction theft causes huge safety hazards on-site and can put workers in harm's way.   
Solve Theft and Security Challenges With Eyeforce Remote Guarding 
Remote guarding turns every camera into an active and responsive virtual guard that provides perimeter protection, helps prevent loitering, and sends thieves on the run. It uses a combination of video surveillance cameras, analytics, a customizable escalation process, and live guards providing live call-down intervention. 
Here are just a few of the many advantages of using remote guarding at construction sites. 
Responds to crime in real-time versus just recording it

Remote guarding initiates law enforcement without delays

Remote guards are always on duty and are not subject to fatigue, distractions, coercion, dishonesty, or harm

Covers wide areas all at once with active surveillance

Night and low-light technologies can see what the human eye might typically miss

Provide significant savings over total security expenditures

Support and augment on-site guards
Remote guarding makes keeping your site secure easier than ever. If you're interested in learning more about implementing remote guard services to protect your construction site, let our security experts help.
About Eyeforce
We're in the business of securing your people and critical assets. Threats are emerging and evolving at an accelerated pace, and it is becoming an increasingly complex problem to protect your people and critical assets. Being the eyes and ears is no longer enough. Eyeforce can help you gain total control and situational awareness through proactive, not reactive security solutions backed by video analytics. Our remote video monitoring services excel where traditional alarm monitoring companies fail.
Call Eyeforce Today! 888–393-3672